Yiannatsis & Associates Law Firm constitutes the evolution of an Athens based law office which was founded three decades ago by Theodoros I. Yiannatsis. The activity of the firm is regulated by its Articles of Association (AoA) in conjunction with Presidential Decree 81/2005 on Law Firms. Law Firm's AoA have been approved by the Athens Bar Association and the Firm is registered under number 80302. Its premises are housed in the 4th and 5th floor of a traditional building at 38 Karneadou street in Athens (Kolonaki).
Thorough study and research of each case and issue.
Multi-faceted approach to legal issues, utilizing valuable expertise across several fields.
Reliability in the fulfillment of undertaken commitments.
Constant client updates on the progress of each case.
Continuing legal education.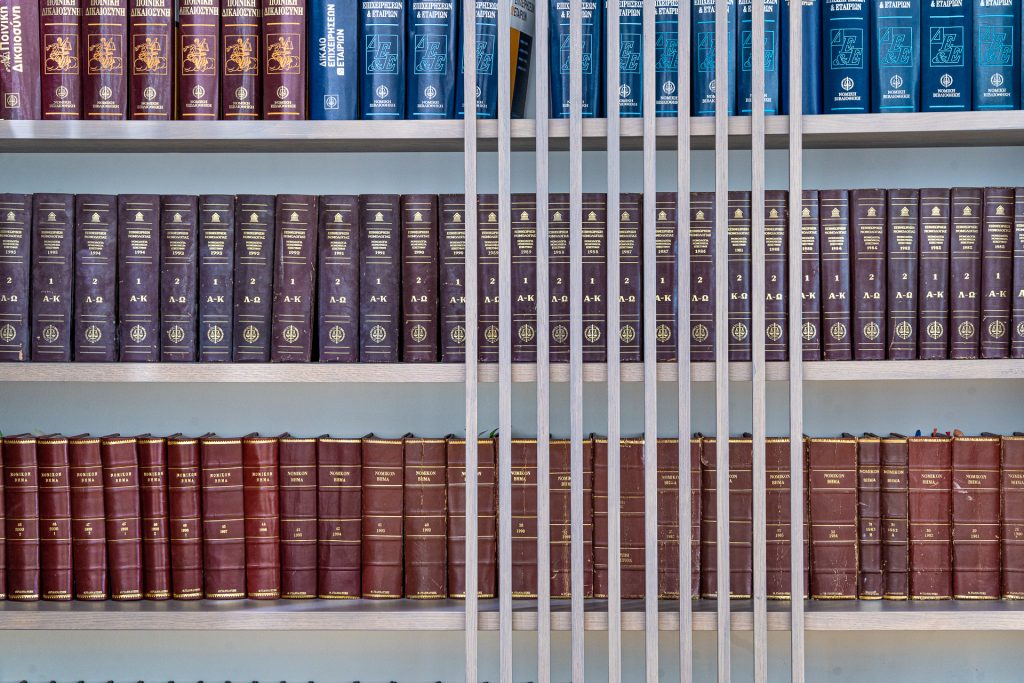 The reasons are simple and clear:
We are characterized by combative evidence-based support of cases, down to their greatest depth. Every case begins with processing the file and presenting proposed actions. We are not in a hurry to proceed with individual actions, before drawing the "road map" of the case, even if they are of an urgent nature.
The reasons are simple and clear:
At least 3 lawyers cooperate in each case, which ensures the multifaceted processing of the issues.
The reasons are simple and clear:
Off the shelf solutions are not provided by us, although our shelves are full of solutions, the oldest of which reach the age of 40 years.
The reasons are simple and clear:
Every case is different and that's how we treat it. We have never taken on "fason" cases. Our clients always have the solution that fits the measures and objectives of their case.
Register your email so that you can receive our newsletter
Register your email so that you can receive our newsletter